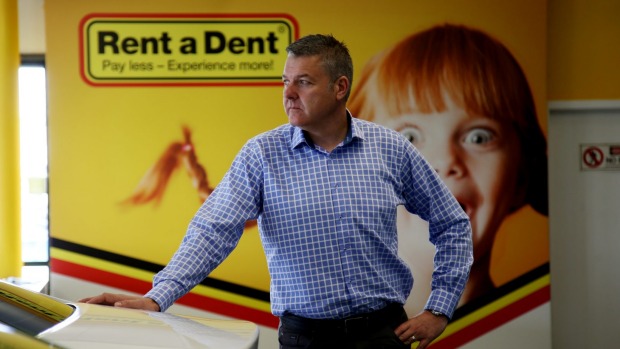 Article Source Stuff
A man who has had multiple cars stolen from his South Auckland business says police "just don't want to know about it".
Six cars were stolen in broad daylight from Ian Charlton's Manukau rental car company, Rent a Dent, over a period of two years – putting him more than $20,000 out of pocket.
But Charlton said when he reported it, police had no interest in doing anything.
The 46-year-old father of four came forward after news on Sunday of a Wellington man taking justice in to his own hands to recover a stolen trailer, and claiming similar police apathy.
Charlton said his experience with police is worse.
"We had five cars stolen last year and one so far this year. I'm not talking about late at night, breaking glass and hot wiring the car. People come in and rent a car off us … and literally just don't bring the car back."
He said crooks would present false details and stolen credit cards, and there was little way of knowing they were fraudulent until they didn't return the car.
Police insisted they were actively investigating two reports of stolen vehicles from Charlton's business.
But Charlton said he has never seen any evidence of a police investigation. Continue reading →