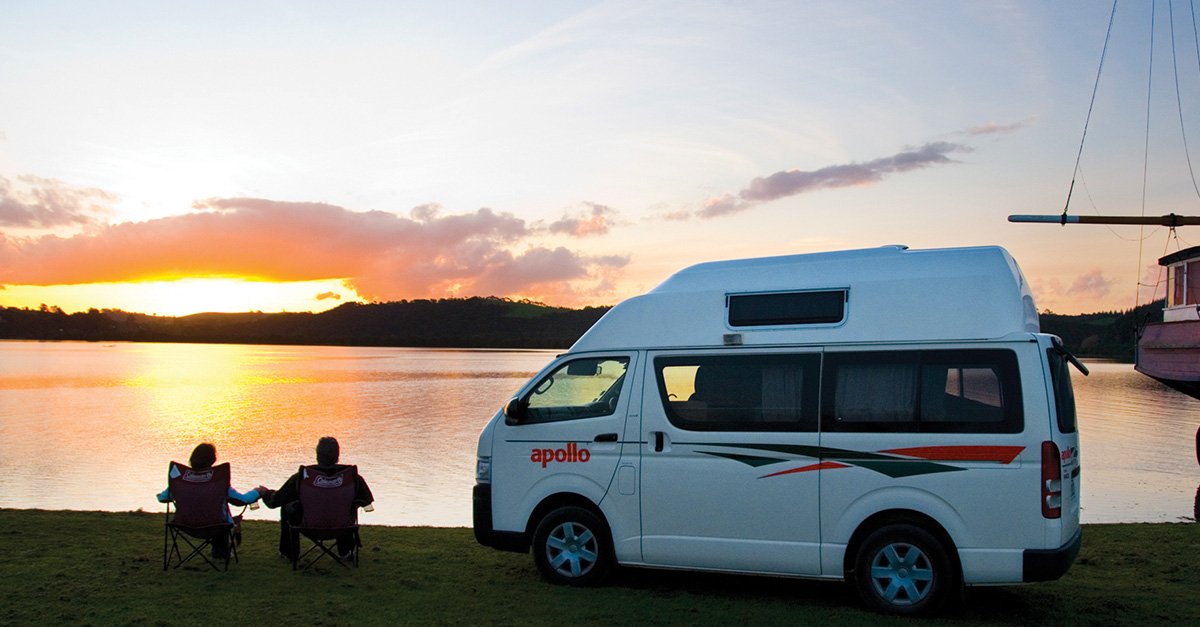 Article source: Stuff.co.nz
Back in August, surveyor Taryn Martin and a couple of mates took off in a hired van for a wee road trip around the West Coast.
They jumped out of planes in Queenstown, hiked up Fox Glacier, and toasted marshmallows at the Cardrona Pub.
"It was wicked," says Martin.
How much did Jucy charge the band of adventurers to hire an eight-seater people mover? A grand total of $3.
Throw in a free tank of gas worth $130 or so, and they were more or less paid to go on holiday.
It was a pretty good score, "especially when you're on a student budget", says Martin.
So how can this be possible?
Most car and campervan hire companies offer free or heavily discounted one-way trips to travellers willing to help them relocate their vehicles.
Martin first cottoned on to the idea in his scarfie days, and has done it a couple of times since.
But if you've never heard about this little trick, you're certainly not alone.
"Backpackers seem to know about it a bit more than the locals do," says online marketer Sheldon Nesdale, owner of the RentalCarRelocation website.
When a tourist tipped him off, he jumped online and found most companies weren't exactly shouting about relocations from the rooftops.
"You actually have to do quite a tricky Google search even just to find these hidden pages," he says.
"That's how my list got started."
Rental companies deliberately keep relocations under the radar, says Nesdale.
"They don't want to cannibalise sales at full price."
But they're also faced with an enormous problem. Tourists don't always conveniently return their cars and campers to the same city where they hired them out.
That means they need to get the stranded vehicles back to the busiest pick-up points as soon as possible.
Self-driving cars are still in the realm of science fiction, so rental companies are forced to load their vehicles onto huge car-carrying trucks, move them by train, or send out staff to drive them back.
That's hugely expensive.
This is where relocation drivers come in. It doesn't matter if you're young or old, a backpacker, student, or a family.
As long as you've got a licence and you're over 18, you're in.
The industry-wide practice has spawned several aggregator websites, like Nesdale's, which pull together the offers available so you don't have to try and hunt them out individually.
Other good sites to check out are iMoova and Transfercar.
Hire companies will give you a certain number of days to complete the trip – often four days between Auckland and Christchurch, for example.
That's about 15 hours of driving, so easily doable, but doesn't leave a whole lot of time for activities along the way.
If you're wanting to take things at a more leisurely pace, you can usually add on an extra one to three days at a reduced rate.
For example, one of the deals on iMoova offers five free days in a two-berth campervan, with three extra days available at $75 each.
You'll also be given a limit on how far you're allowed to roam before extra charges start racking up.
The Auckland to Christchurch journey typically includes a 1200 km allowance, which is comfortably 200km more than you'd need to go by the most direct route.
iMoova makes sure you have a minimum 150km of slush over and above the distance for each relocation, so those who are prone to getting lost or taking the scenic route should be safe.
If you do decide to ramble a bit further afield, you'll usually be charged about 28c- 50c for every extra kilometre.
That means a major detour out to Gisborne on the way to Christchurch could cost you an extra $700, for example, so it pays to keep half an eye on the odometer.
The freebies don't end with the hire itself.
Transfercar says most vehicles come with a free ferry ticket if you're crossing the Cook Strait, as well as insurance.
To top it all off, you can often even score a tank of free petrol, like Martin's crew did.
When you're driving an enormous, gas-guzzling motorhome in particular, that can be an enormous saving.
The best deal we came across was one listed on iMoova offering not only a whopping $350 worth of fuel, but an extra $100 allowance on top.
Even if you've done your dash of exploring New Zealand and yearn for more exotic destinations, you're in luck.
iMoova provides the same service in Australia, Canada and the USA, and has over 50 companies on board.
Want to take a week-long trip from New York to Miami? You'll pay just $1 for each night, and get $200 of gas to boot.
While it seems amazing that hire companies go to so much trouble and expense, it's still often cheaper or faster for them than the alternatives.
Avis New Zealand's managing director Kathryn O'Neil says the company uses a mixture of methods, including relocations, special deals, and trucks and trains.
"Really our major concern is getting the vehicles back to where they need to be."
She says you do need to be a flexible traveller if you want to take a relocation trip.
"You can't necessarily book the exact car that you want. You might get a Commodore, you might get a Corolla. It just depends."
You'll also need to be flexible with the exact dates and locations, which are usually dictated by the stampedes of tourists each year.
"Traditionally there is a north to south flow," says O'Neil. "It does create a glut at certain points of the islands, particularly in Wellington."
That means you might have to go against the grain, bringing vehicles back up to Auckland or from smaller centres into big cities.
With that being said, iMoova has over 140 listings in New Zealand alone, and Transfercar has 150-odd, so it's not exactly slim pickings.
If you want to do a return trip you can try and match up two opposing routes.
Otherwise it might be an idea to use some of the savings on a cheap one-way plane ticket.
Even though you're getting something for free, don't drop your guard altogether.
There are always a few traps and tricks to look out for with car rentals.
Sometimes you'll have to pay a bond, and often they'll take an imprint of your credit card for any damage.
Make sure you're covered by insurance, and think about whether you want to pay extra to reduce the excess, which is usually $1000-$1500 for relocations.
Other than that, it should be plain sailing. It is, after all, a win-win situation for both you and the hire company.
So pick up a few snacks and supplies, grab some mates, and get into it. The road awaits you.
Article source: Stuff.co.nz